The artist
Belgisch kunstenaar Joris Ghekiere (1955-2016) nam als schilder een eigenzinnige en dubbelzinnige positie in. Hij pinde zich niet vast op een schriftuur, maar verkende diverse schildertechnieken en –stijlen. In zijn werk dienen internetbeelden of eigen foto's vaak als vertrekpunt. Dit leidt tot een oeuvre waarbinnen figuratieve afbeeldingen en abstracte beelden op elkaar inwerken.
Joris Ghekiere leefde en werkte in Klein Willebroek, waar nu zijn artistiek nalatenschap wordt beheerd door de Foundation Joris Ghekiere.
Belgian artist Joris Ghekiere (1955-2016) took up a unique and ambiguous position as a painter. He did not stick to one methodology, but explored various painting techniques and styles. In his work, internet images or his own photographs often serve as a starting point. This leads to an oeuvre in which figurative images and abstract images interact.
Joris Ghekiere lived and worked in Klein Willebroek, where his artistic legacy is now managed by the Joris Ghekiere Foundation.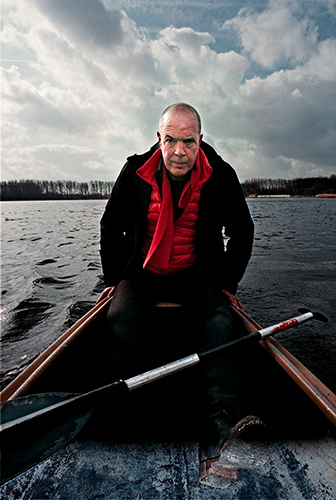 Photo by Jean-Pierre Stoop